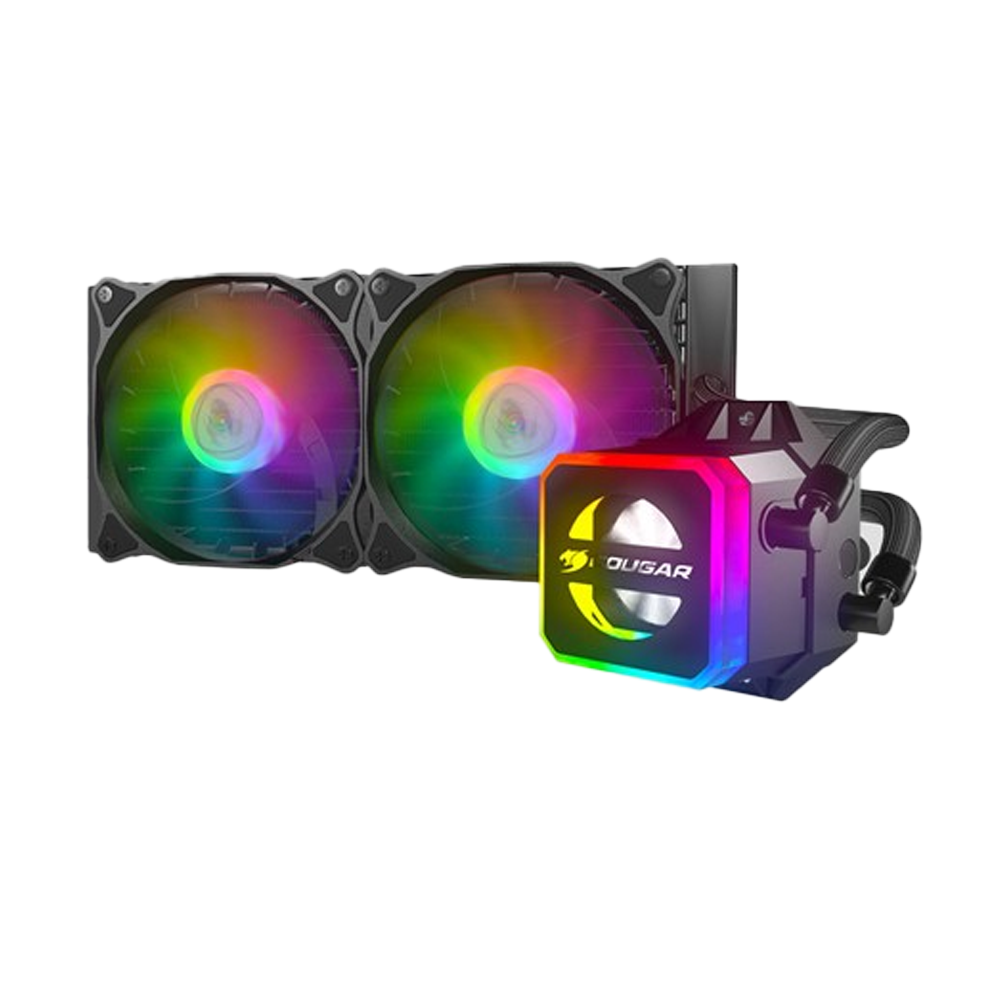 Cougar Liquid Cooling Helor 240 Fan
Category: Computer Accessories |Brand: Individual Collection
Specifications:
Product Type :

Cooling Fan
Model :

RL-HLR240-V1
Cold Plate Material :

Copper with Nickel Plating
Pump Speed :

2700 ± 10% R.P.M
Radiator Type :

240mm
Tube Material :

Durable Rubber with Sleeves
Fan Model :

Vortex Omega 120
Bearing Type :

Hydro-Dynamic Bearing
Fan Speed :

600-1800 ± 200 R.P.M
Air Flow :

78.4 CFM (Max.)
Lights :

10 Addressable RGB LEDs (5V)
Fan Cable Length :

Fan power : 600 mm / LED power : 600 mm
Fan Rated Voltage :

12 VDC
Fan Rated Current :

0.32 A
Fan Power :

3.84 W
Part Number :

35CCL240001
Sorry, this product is not available at the moment. We will restock as soon as possible.
Description
Helor let there be cool COUGAR's Helor Liquid Cooling Series is the perfect solution for gamers who require powerful CPU cooling with astounding visuals. The Helor Series' Water Block packs together all the reliability and performance you expect from a high-end CPU cooler with a big transparent window to admire the lighting effects and check the coolant level.